Introducing Ivy Pay
Finally, a credit card option tailor-made for therapists.
Get Started Free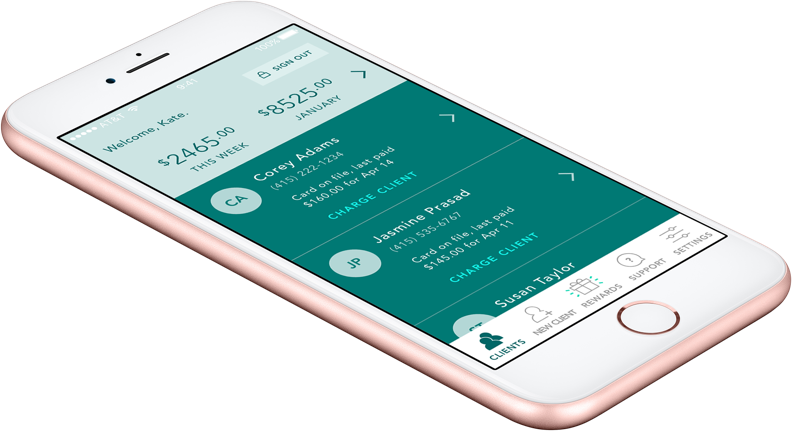 Ivy Pay makes it easy for clients to put a card on file, so you get paid.
Easy charge
Take payment with a push of a button — you can charge the client's debit, credit, HSA or FSA card on file.
Swipe-free
Less hassle than cash, checks and dealing with swiping or readers.
Instant pay
Direct deposits sent right away and arrive in your account as soon as the next day.
Designed to be HIPAA-secure.
Ivy Pay's HIPAA-secure design is guaranteed with a signed Business Associate Agreement so you're fully compliant.
Therapists all across the country trust Ivy Pay.
You just push a button and then you're done — there's no dealing with checkbooks or a reader. It's so easy to get clients signed up. All my clients are on Ivy Pay and want to keep using it.

Diana Perkins, LMFT

A client recently told me at the end of session that using the app makes things much easier and that she is glad she doesn't have to bring her checkbook or take out her card. Thanks Ivy Pay for enhancing my clients' experience.

Robert Buonfiglio, Ph.D.
Ivy Pay is perfect for the solo practitioner, who, like me, manages all payments and billing. My clients love being able to put their cards on file.

Kate Northcott, LMFT

I have found Ivy Pay immensely useful. Clients love it because it's quick and easy. The service is smooth and painless.

Karen Greenstein, LPC
EXCLUSIVELY FOR THERAPISTS.
No swiping. No traditional markup.
Ivy Pay only serves qualified, licensed therapists so you enjoy a low, no-swipe rate without the traditional 33% no-swipe markup.
It's one flat rate for all major cards, just 2.75% per charge, (compare at 3.5% + 15¢)
No hidden fees.
No monthly subscriptions fees.
No contracts.
Get the Ivy Pay app on your iPhone or Android.